Our Doctors
All of our doctors rotate daily between the Memorial and Harvard location. To request a specific doctor for your exam call either location and the receptionists will be more than happy to assist.
---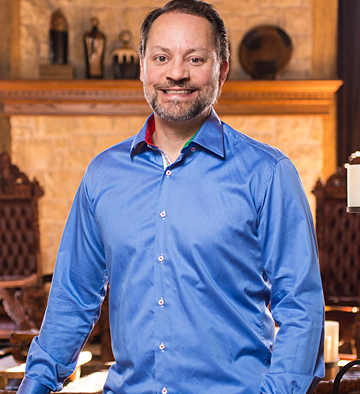 Doctor Robert H. Zoellner
President / Founder
Doctor Robert H. Zoellner has been a successful optometrist and entrepreneur in Tulsa since 1991. Under Dr. Zoellner's management, the clinic has seen tremendous growth over the years, currently employing 6 full-time Optometrists and providing service in 2 locations to thousands of customers within the Tulsa area. He is passionate about providing the high-quality, affordable and fast service of a large optical chain with the great eye care and personal service you expect from your local family eye doctor.
Although Dr. Zoellner is formally trained as an optometrist he is really an entrepreneur trapped inside of an optometrist's body. As an entrepreneur he has been able to develop many successful companies including: Z66 Auto Auction, Rockin' Z Ranch, Dr. ZZZ's Sleep Center, A to Z Medical, Dr. Robert H. Zoellner & Associates, and Thrive15.com. Dr. Zoellner served as the Director of the Board for Regent Bank from March 2008 through January 2013.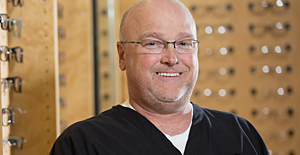 Ronald Boatright, OD
Dr. Boatright has been with Robert H. Zoellner & Associates for over 26 years. He graduated from NSU Optometry and has received the Burnell Award for Clinical Excellence for his research on Diabetic Eyes. He and his wife Tulip have 3 children. He is a Tulsa native and is an avid fisherman.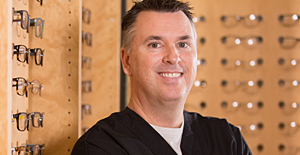 Casey Swift, OD
Dr. Swift has an Undergraduate from Texas Tech and graduated from NSU Optometry in 1998. He has been with Robert H. Zoellner & Associates for 18 years. He grew up in New Mexico and enjoys time with his wife Heidi and 2 girls, playing tennis, golf and snow skiing.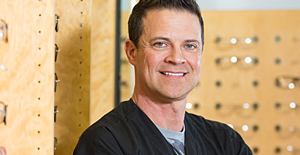 Stuart Blystone, OD
Dr. Blystone graduated from TU in 1986 with a Bachelor's Degree in Chemical Engineering. He then decided on a second career in Optometry and graduated with a Doctorate from NSU in 2001. He has been with Robert H. Zoellner & Associates for 9 years. He and his wife Tiffany and 3 children enjoy hiking, cycling and body wellness.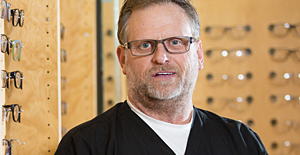 Gary Flusche, OD
Dr Flusche has over 31 years experience in Optometry. He graduated from NSU College of Optometry, where he received the Outstanding Clinician Award. He and his wife Stephanie have 4 children and are from Muskogee, OK.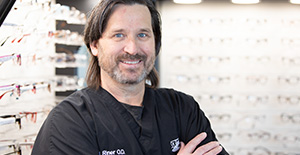 Dr. D.J. Riner, OD
Dr. Riner has a bachelors degree in cellular biology from Northeastern State University and graduated from NSU Optometry in 1993. He owned his own private practices in Nebraska and Oklahoma before joining Dr. Zoellner and Associates. Dr. Riner grew up in rural Kansas, enjoys spending time with his wife and 4 children, loves the mountains, 80's music, and an occasional round of golf.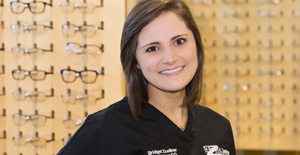 Bridget Zoellner Anderson, OD
Dr. Anderson has an undergraduate degree from OSU and graduated, with honors, from the Southern California College of Optometry. A Tulsa native, she moved back in 2016 to join the family practice. She and her husband Jordan have been married since 2012 and are both very passionate about medical mission trips. On their free time they enjoy playing piano and guitar, surfing, snowboarding, and nearly any other outdoor activity especially if it includes their dog Koa.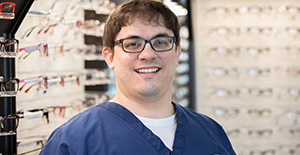 Dr. Blake Zoellner, OD
Dr. Zoellner received his undergraduate degree in Biochemistry from John Brown University, where he also played college tennis and met his wife Maria. He has been married to Maria since 2015 and they have 2 children together. After JBU, he went on to graduate from NSU College of Optometry in 2019. His passions include spending time with his family and playing tennis.